About us
We have a good leadership team – knowledgeable and committed to excellence in decor and renovations.
Hlayi Trading CC is a 100% percent black owned B-BBEE company started by an emerging entrepreneur based in Johannesburg. The company is customer driven and customer focused. Our business philosophy is that of excellence and quality over everything. We have a strong leadership team which has a proven track record. The talent, passion and dedication of our team help to make us the successful company we are today. We are driven by passion. We have a very hands on approach and no job is too small or too big for our excellent team! Our vision is simple: to exceed our customers' expectations every time.
Our Leadership Team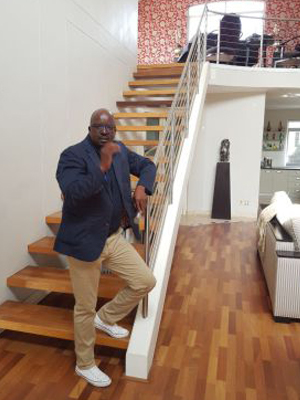 Tinyiko Mabasa
Managing Director
Tinyiko is involved in the day to day running of the business and sourcing of new clients. He has a very hands on approach and is involved in every area of the business including daily administration, client relationship management and overseeing all projects. Tinyiko has a Traffic diploma with TPA College and a Business Management diploma wit Excel college. He worked for the Johannesburg Metropolitan Council for over twenty-five years, thus demonstrating the stability required to lead a growing company. He has performed extremely well by leading the business through many challenges and acquiring many clients, keeping their confidence high in the company and providing unmatched service. Over the years, he handled major projects such as Orlando Stadium during the 2010 World Cup, townhouse complexes, corporate buildings and more.
"You cannot create what you cannot imagine. I worked out what would make me happy and what I wanted to do. I trained myself to do the job that would make those two things happen. It is simple, it's a lot of hard work." – Tinyiko Mabasa
Paul Nkosi
Project Manager
Paul is well equipped to develop and manage all financial and commercial aspects of project mangement and has worked for the likes of Grinaker-Lta, Katcon and Billion Construction as well as handled housing developments.